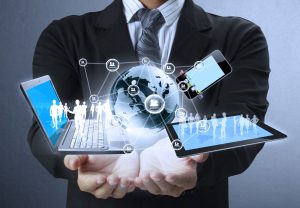 Businesses today require highly available, flexible networks and a system of services that all come together to support staff in their daily work schedules. Orange Technologies is a Managed Service Provider (MSP). This means we tailor technology solutions to each of our client's needs, and follow this up by keeping these systems running smoothly. We monitor your networks, servers, and workstations in order to ensure systems are healthy and resistant to the high-cost of downtime. We're alerted to potential threats to your network and system's functionality, so that our response can be quick and you can avoid issues in connectivity, data access and workstation use.
By choosing Orange Technologies as your MSP, you can ensure that your business will have 24/7 support 365 days a year in case an emergency arises. Orange Technologies engineers will plan maintenance and downtime around your business needs, and of course, communicate these scheduled maintenance windows to you and your staff ahead of time.
Questions about any of our services? Ready to utilize a service for your company? Contact us today!