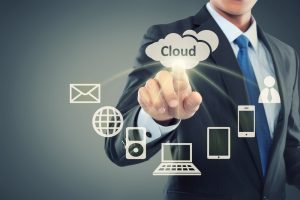 The flexible nature of cloud-based services provides a simple and fast framework in which to expand your services as business need changes and grows. Orange Technologies can respond to these changes, update your cloud services and recommend new ones that will provide the technology answers you require for operations to run smoothly.
When you engage us in this process, your small or medium business can have cloud solutions in place to allow for highly available data and email systems, as well as off-site backup and disaster recovery plans. Cloud services such as document collaboration, email hosting, and data storage and backup enable your company to communicate, collaborate and operate efficiently, effectively and with flexibility. All of this functionality will be at your fingertips, while paying a low monthly fee directly related to how much space and how many services you need. This is a cost-effective way to implement services that your business requires, without the added overhead of having onsite servers and software.
Companies have been using cloud resources to more fully integrate home and remote office employees into their operations. We can show you how to integrate those offices with your main location in ways that are seamless and effective.
Don't be left behind by competitors who are already leveraging these services to their advantage. Work with Orange Technologies to find out how your business can best utilize the cloud services available to you.