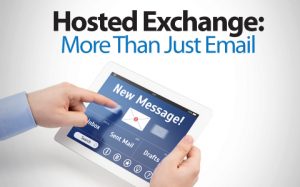 We work with several platforms to deliver the most appropriate email solution(s) for your needs. Whether your email systems need to be onsite or cloud-based, Orange Technologies can design the system you require to reliably communicate with employees internally, and with your customers externally. With solutions for mailbox size management, retention, and archiving, your business can leverage up-to-date email management to ensure you're not paying for more space and services than you need.
Orange Technologies is practiced in helping businesses ensure SOX and HIPPA compliance. And no business wants to be sending their employees and customers spam. Our software solutions help ensure this does not become a concern for you. We provide secure offsite server locations as well as antivirus and antispam systems to keep your servers running smoothly.
Stay as connected as you need to be, with mobile and webmail access, from a home office or while away from the office. Our engineers will ensure your business has the functionality needed to keep communication lines open and effective.